The Man Repeller
had some inspiration for a few of these. I let my real self shine through and pinned my sex-kitteny self down, letting my peen-defeating grimace of a grin out for some air. : D
Enjoy!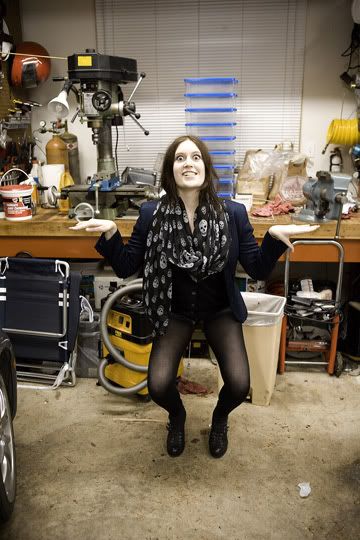 And my personal favorite....



Stetson shorts, Apepazza boots, knockoff McQueen scarf from Nordstrom, Land's End Canvas cardigan, Coach keyring as necklace, and J Peterman blazer. Photos by Liz (Elle).
The rest of the photos are on my
facebook
. Send me a request on FB with something along the lines of "I read your blog! ♥" and I might just respond positively to your request so you can see the rest of my fantastic photos.